These days more and more people have their own houses and they are looking for effective garage doors from high quality materials. Garage Doors Schaumburg is an excellent provider of garage door services and all kinds of garage door products and additional items. We work with the best specialists in the area and you can count on us at any moment.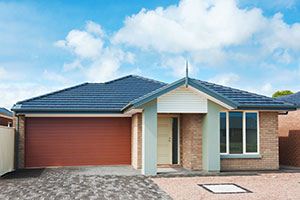 We are a professional service provider and offer exceptional garage door repair services. Do you have a problem with your garage door opener transmitter? Is there something wrong with the way the overhead door moves? Count on us! We take care of all emergency repair needs right away. We have a trained team, which is ready to assist you fast when emergency problems make your life difficult and unsafe. We can turn things around. We have the experience and skills to make access to your garage safe and easy. Apart from providing same day services urgently, we also offer garage door maintenance and installation. We service garage systems properly, inspect them thoroughly and make sure they are installed according to the specifications of the manufacturer. We can be trusted for our effectiveness and commitment.
The process of ordering and installing a garage door isn't an easy task, but if you call Garage Doors Schaumburg, we will do all the work for you and you will save a lot of money. First of all, garage doors need to be chosen as per the weather conditions in the region. If it rains during the whole year or the temperatures are very high and very low, wooden garage doors are not an option. It is true that they look very elegant and old-fashioned but they will be extremely difficult for maintenance in such a climate. We would recommend a more practical solution – aluminum or steel sectional garage door. The PVC type is also a good idea as it is easy for maintenance. The sectional or overhead garage doors provide more space in and out of your garage and you can park your car without any problems. Once you have chosen the garage door design and dimensions, a team will be sent on the sport to check the garage door frame and prepare the place for installation. Our garage door openers are produced by the best providers in the country, so you have nothing to worry about.
After the garage door has been installed, you can order long term maintenance or just call us in case of emergency break downs or when a certain repair is needed.
Here is a list of our most common garage door services:
Garage door replacement
Garage door gone off track adjustment
Broken garage door spring repair and replacement
Torn cables repair
Garage door opener repair
Wireless keypad installation
You can order many more service, just visit our website and you will find a full list there. If you need more information about a garage door product, you can either call our assistants or check the product sections on the website. When you already have a garage door, you can choose from many additional items that will provide even more comfort and save time. Remote controls, wireless keypads and alarm systems are very effective and you can feel protected at home. Infrared beams and garage door sensors can activate overhead garage door lights or detect movement in the perimeter of the garage door.
Garage Doors Schaumburg is an excellent choice for a garage door company. We always provide timely assistance and we are well-known for the high quality of our products and services.